Quality Bodywork & Paint Services
Are you looking for a body shop that you can trust? Then we have great news! We've been recognized as the best collision service shop throughout the Aiken, SC area. Aiken Collision Inc. has built its reputation upon honesty, integrity, and value-driven services. Our shop and our technicians are here for you! After a vehicular accident, it may seem like the world is conspiring against you, trying to increase your stress levels. You'll discover our repair shop is the one part of your accident that alleviates stress. Whether it was a minor fender bender or a head-on collision, our experts know how to handle it. With state-of-the-art tools and equipment and advanced technologies, we'll put your vehicle in the same condition as it was before the accident!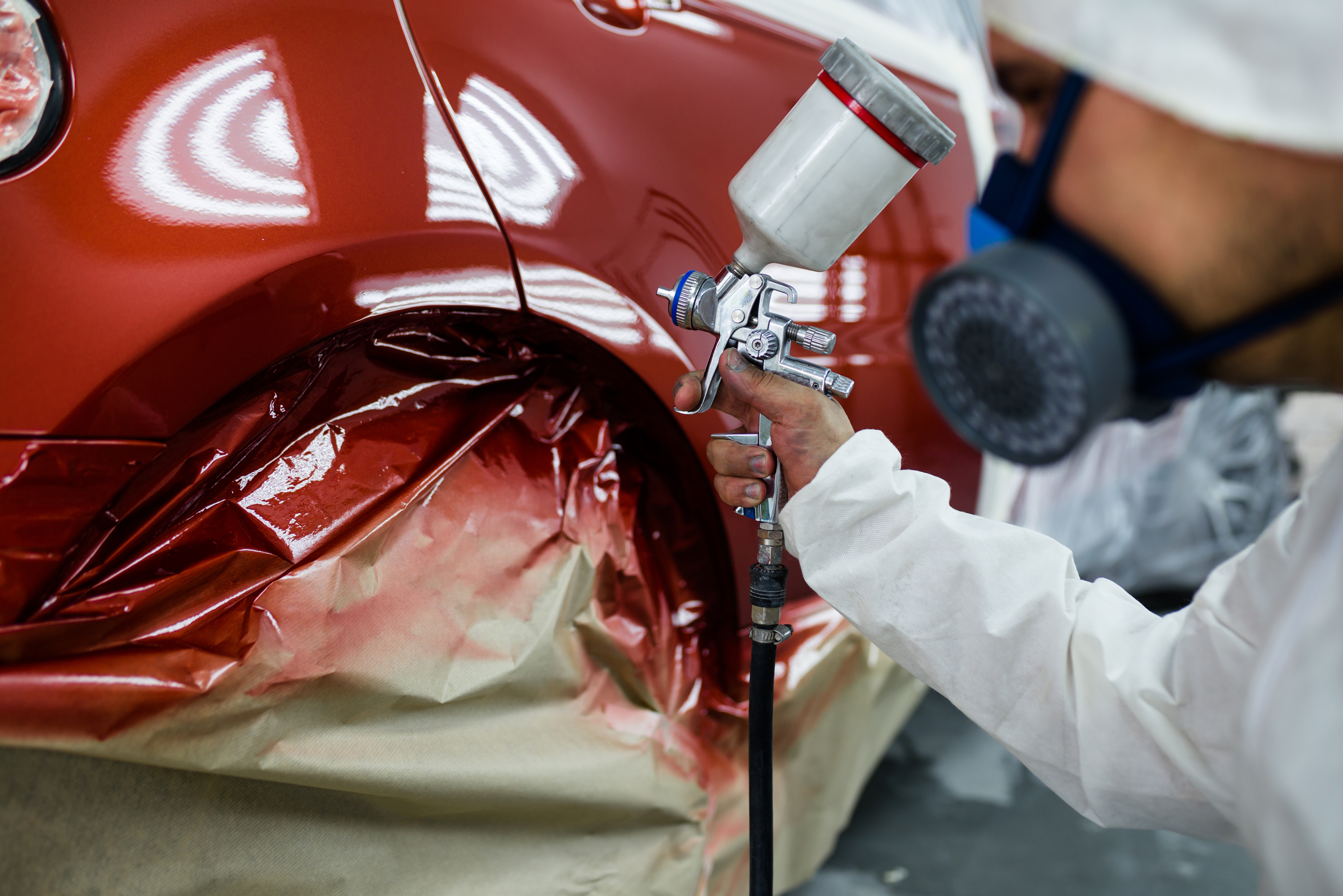 Color Matching Technology– Erasing Dents, Dings & Scratches
Paint jobs can be damaged for a variety of reasons. Whether it's from the car parked next to you in the parking lot, or it's from a loose shopping cart that someone "forgot" to put away, an ugly mark can be left behind. Aiken Collision wants you to know that we're providing quality car painting services for all makes and models. If the nick(s) in your vehicle's paint is bothering you, let us help you out! Your vehicle's paint job will be performed to exacting standards, using the industry's most advanced color-matching technologies. Our experienced technicians have decades of experience providing the precise paint colors that you're expecting.
Collision Color Matching Technologies
Quality paint jobs are the highlight of our expert auto body repair services. If your auto body paint has been scratched or damaged by a collision, you can trust our team to provide the best quality paint services. We have the industry's most advanced color-matching technology. Come to us for any collision services and don't worry about panels, doors, and bumpers matching the original paint colors. We keep our rates reasonable and we consider your wallet as much as we consider our reputation for being perfectionists. We consider our customers our partners in the collision and paint service process. That's why we keep the lines of communication open throughout. We are always available to address your questions and concerns. Our collision services are always designed to save you time by ordering quality Original Equipment Manufactured parts ahead of time.
Meet The Experts and Schedule Your Car Painting Service Today!
We take pride in restoring your vehicle's body to its original condition, meticulously removing dents and impacts. Our commitment to excellence extends to our car painting service, ensuring a flawless finish. We strive not only for your satisfaction with the end result but also for your overall experience throughout the paint service process. Schedule your car painting service today by calling us at 803-226-0270, and let us exceed your expectations.
Please note that appointments are required for estimates, as we do not offer "walk-in" estimates.